XXIII Symposium on Research in Applied Linguistics & V International Symposium on Literacies and Discourse studies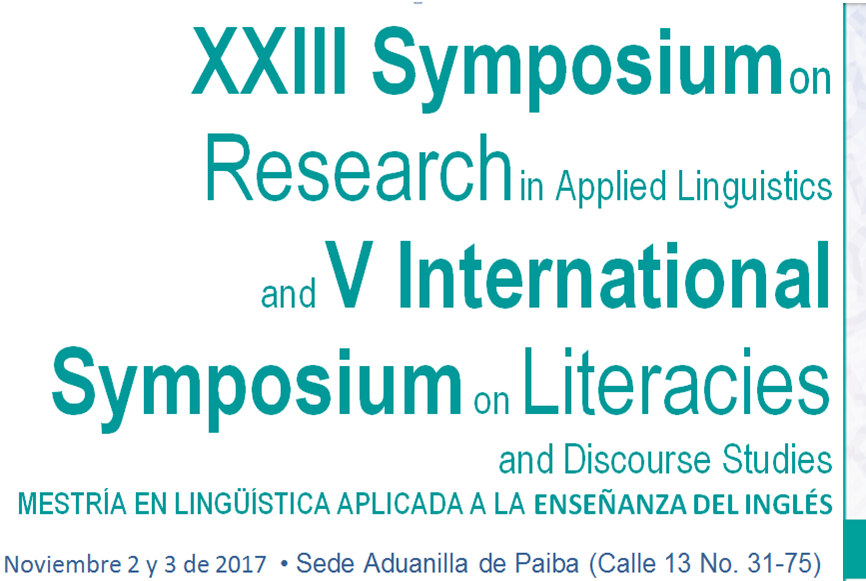 Symposium Report
In our XXIII Version of the Symposium on Research and IV International Symposium on Literacies and Discourse Studies we want to thank you all the people who participate in this event.
We want to present our report of this event carried out on November 2nd and 3rd
Invited plenary speakers:

Lynn Mario T. Menezes de Souza .
Universidade de São Paulo, Brasil
Doris Margarita Correa Rios.
Universidad de Antioquia, Colombia.
Sandra Ximena Bonilla Medina.
University of East London, UK. Universidad Distrital Francisco José de Caldas.
MLAEI Research Line
Presenters: 51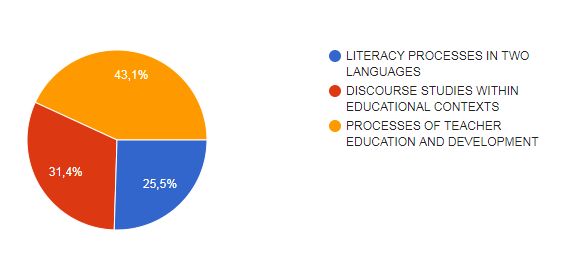 Attendees' Position: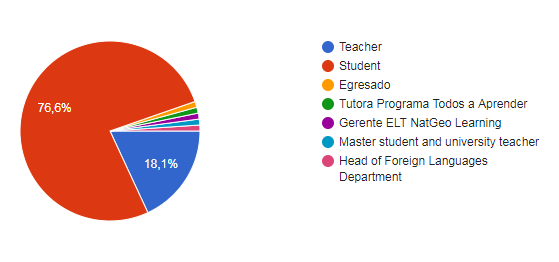 INSTITUTIONS
Universidad Distrital Francisco José de Caldas
Universidad Del Tolima
Universidad Minuto de Dios
Institución Universitaria Colombo Americana – UNICA
Universidad Santiago de Cali
Universidad Pedagógica Nacional
Universidad de Los Andes
Universidad de Antioquia
Colegio Nuestra Señora del Rosario
Institución Universitaria Colombo Americana – UNICA
Colegio Luis Carlos Galán Sarmiento
Colegio CODEMA IED
Centro Colombo Americano Bogotá
Colegio CAFAM
Colegio Jordán De Sajonia
UNIAGRARÍA
Colegio Alfonso López Pumarejo